What is this medicine used for:
Helps to stimulate bowel movements to move the stools along and makes passing them out of the body much easier.
The active ingredients, glycerin acts as a lubricant and mild irritant to help stimulate the muscles of the intestine, causing it to contract for easier bowel movements.
How to Use:
Children over 1 years: One suppository moistened with water should be inserted into the rectum (back passage).
These suppositories must not be taken orally.
If you are still constipated after 3 days of treatment, you should consult your doctor.
Do not insert more than one suppository at a time.
If you or a child accidentally swallow a suppository or insert too many, you should talk to your doctor.
Extra information & Storage:
Do not use the suppositories after the expiry date shown on the product packaging.
Keep the suppositories stored in a cool place, and in the original packaging.
Keep them in a secure place where children cannot get at them.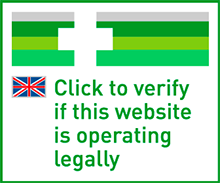 https://medicine-seller-register.mhra.gov.uk/search-registry/1069